Top Ten Best Hikes Near Las Vegas
As one of the top rated cannabis dispensaries in Las Vegas, our team at Green has the privilege of seeing how cannabis fits into the active lifestyles of our many cannabis customers. Gone are the days of lazy stoner stereotypes— the users of cannabis in Las Vegas that we know are fit, active, and inspired to see the wide open world.
With that in mind, we wanted to share some of our favorite places to get out and enjoy the great outdoors without having to go too far from Las Vegas itself. Here are our top ten favorite hikes near Las Vegas.
Fire Wave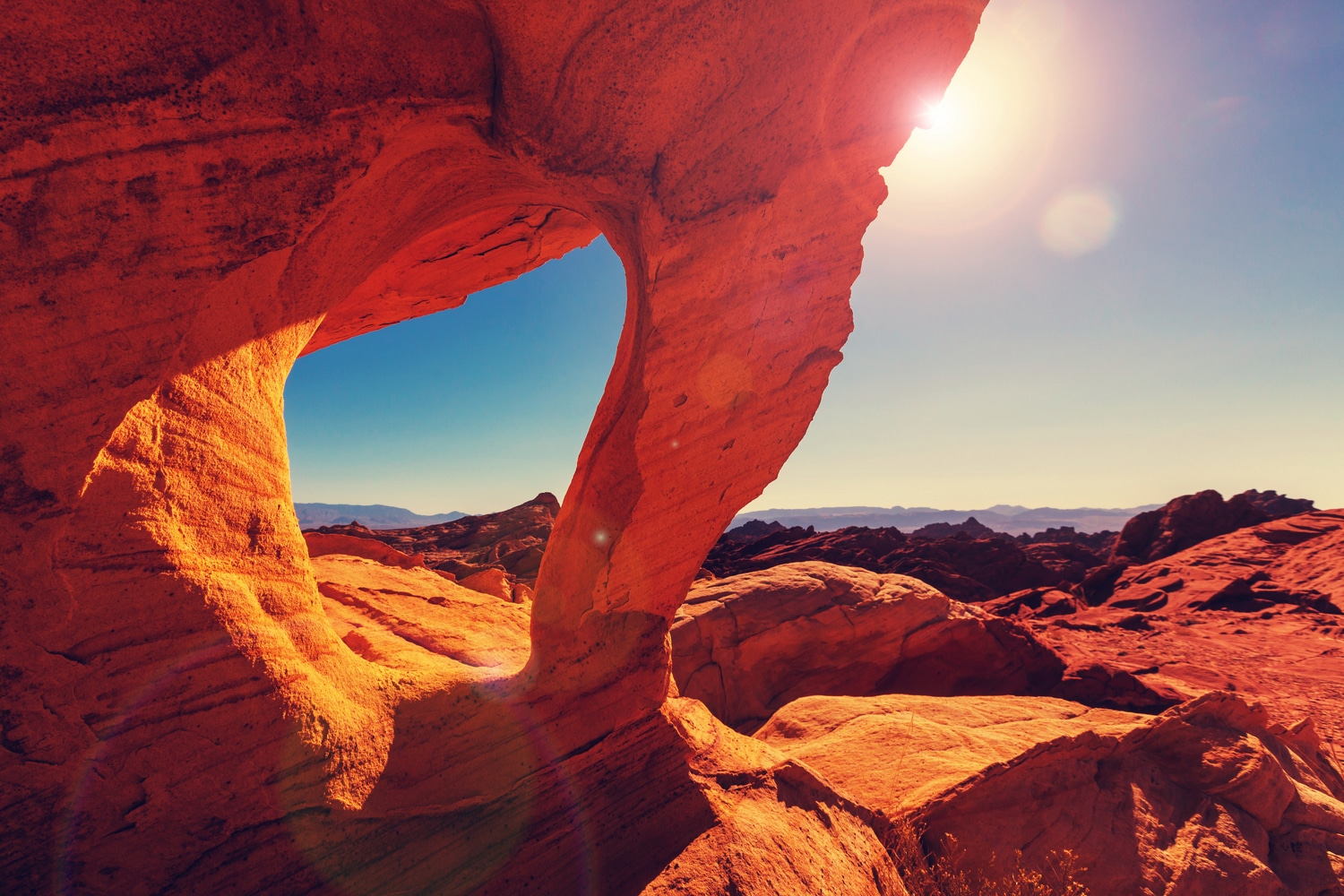 Valley of Fire State Park is one of the most famous natural areas in Nevada, and one of the most popular hikes in the park is Fire Wave— and for good reason. This relatively chill hike, less than a mile and a half total, will give you access to beautiful sandstone formations, gorgeous and wide-open scenery, and rolling hills of stone all around you. It's a great place to get sidetracked and explore the cracks, crevices, and viewpoints all around you.
White Domes
Also located in Valley of Fire State Park, the White Domes hike will take you into what's known as a slot canyon— a narrow canyon surrounded on both sides by steep, stone walls. The whole hike is beautiful, but the slot canyon section with its twisting, turning walls and narrow pathways is what really makes this one of the best hikes near Las Vegas.
Ice Box Canyon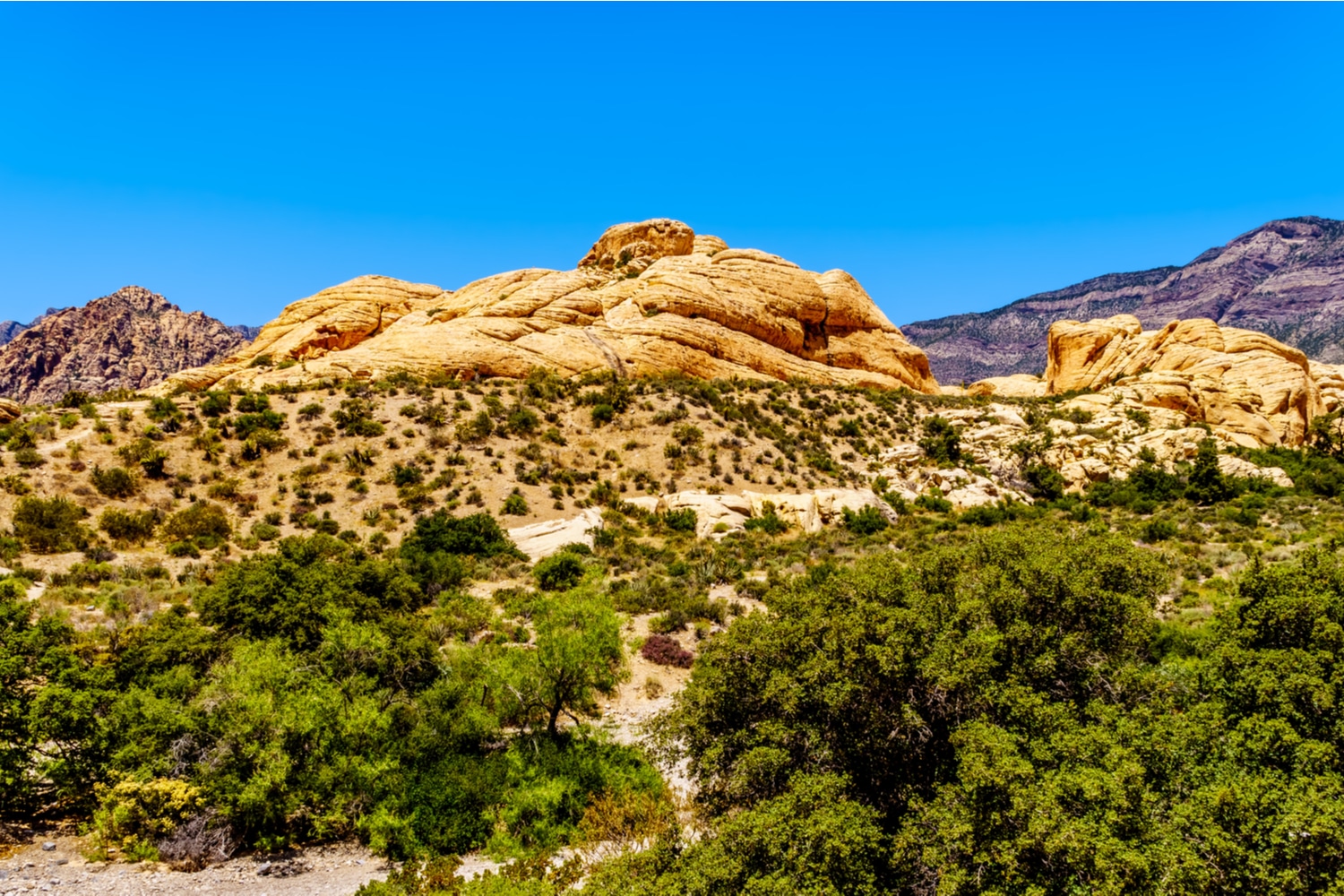 Another of the Las Vegas area's most famous natural areas is Red Rock Canyon National Conservation Area, a gorgeous and surprisingly green natural landscape filled with beautiful hikes. One of our favorites is Ice Box Canyon, featuring lush trees, green shrubs, and towering canyon walls on either side that give this a truly unique feeling unlike almost any other hike in Nevada. Plus, it's just 2.5 miles out and back without too much climb in elevation— perfect for a chill day hike with friends.
Calico Hills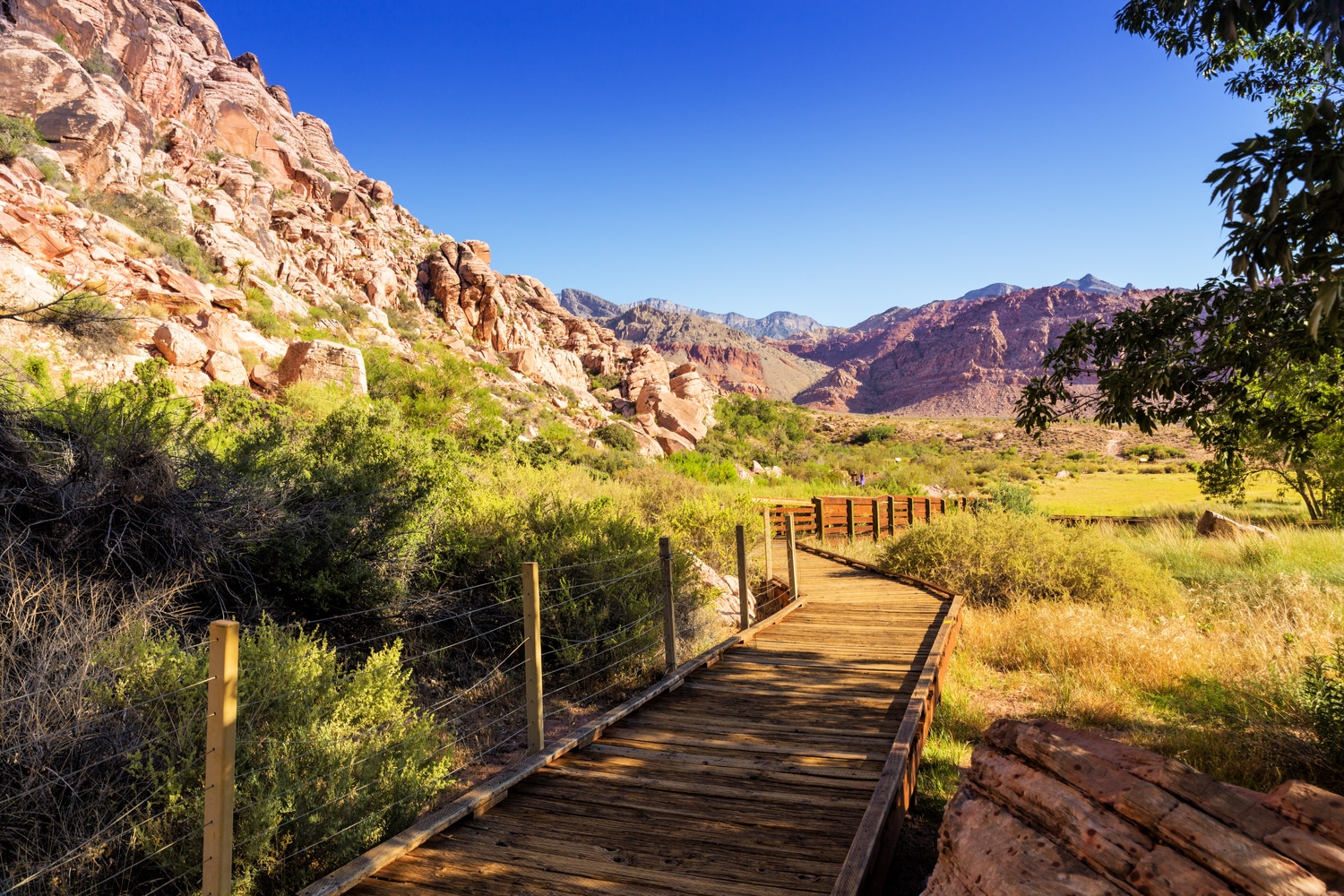 Also located in Red Rock Canyon, the Calico Hills hike is more suited to the 'red rock' name. While it does feature some greenery, the real star of this hike is the stunning and deep red rock formations you'll see along the way. Another great thing about the Calico Hills is that you have several options for how long you want to hike, from a brisk two miles to a longer six-mile route that will take you all over, around, and through the striking hills.
Calico Tank
Fairly short but plenty challenging, the Calico Tank hike (also located in Red Rock Canyon National Conservation Area) will have you using your hands as well as your feet to scramble up sandstone formations and rocky ridges. You'll love the steady transformation from green to red and from open spaces to narrow canyon walls. Just 2.2 miles out and back, this is one of the best hikes near Las Vegas.
Clark County Wetlands Park Nature Preserve
Looking to stay a little closer to home? Here's a hike you can enjoy without even leaving Las Vegas. Located in the southeast section of the city, the nature park trails of this wetland nature preserve will let you feel like you're out in the wild while still being right at home.
You'll see turtles, birds, and maybe even a beaver if you're lucky. Both walking and biking are excellent in this lovely park, which features multiple access points, plenty of parking, and multiple trails and routes to explore. 
Lake Mead Railway Trail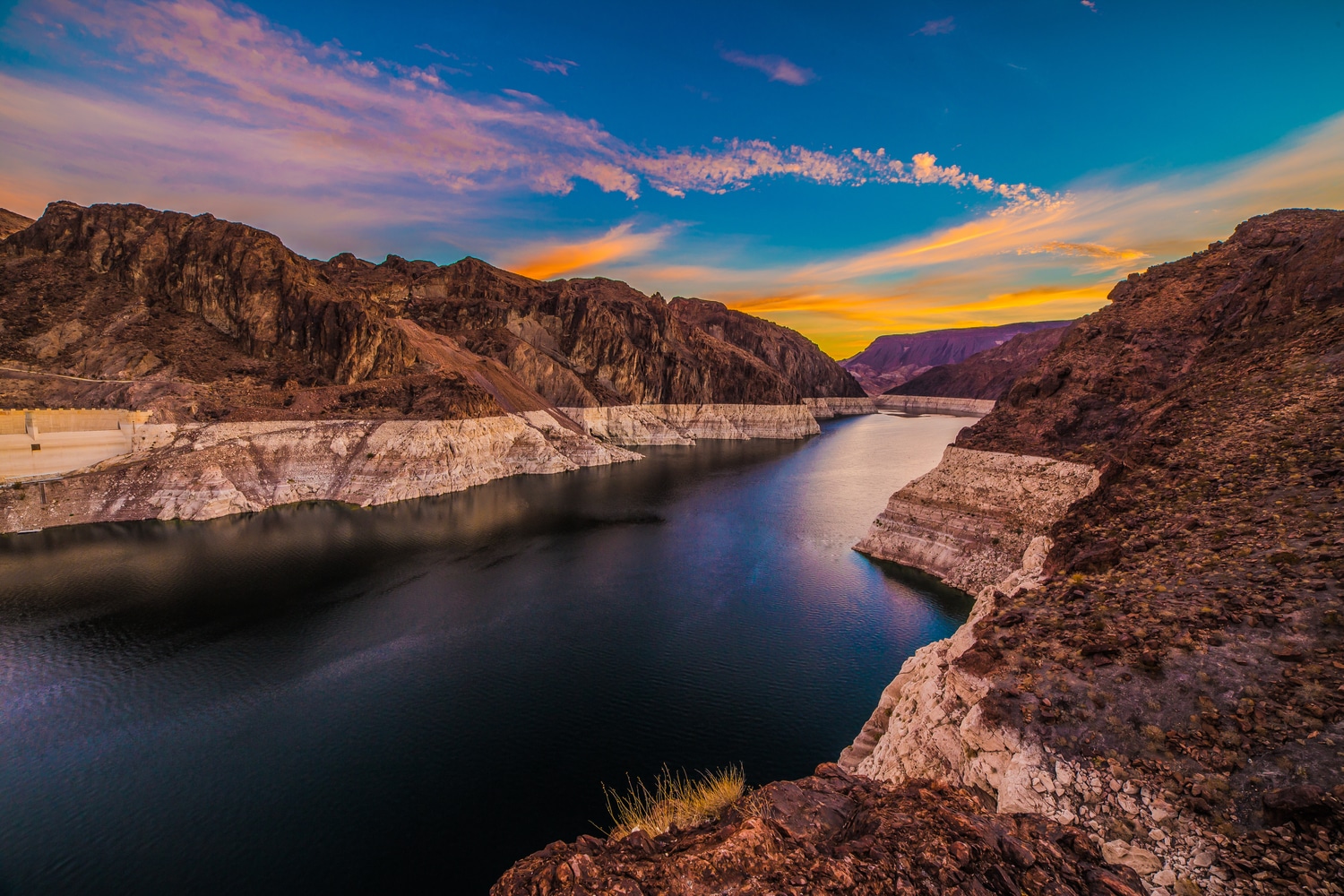 While this is one of the longer round-trip hikes on our list at 7.5 miles total, it's also one of the most laid-back and is even accessible for wheelchairs. Following the trail of a historic railroad, what makes this one of the best hikes near Las Vegas is the fact that it takes you through five different tunnels while also giving you plenty of views of the beautiful surrounding landscape. 
Mount Charleston
Las Vegas may not be known for its high-altitude mountains, but nearby Mount Charleston actually reaches nearly 12,000 feet into the sky. But you don't have to go that high to enjoy the mountain's hiking trails, which are all located at around 8,600 feet. If you're looking to escape some of the heat, this elevation will provide some cooler temperatures and plenty of mountain breezes.
Petroglyph Trail
If human history is your jam, check out the Petroglyph Trail in Sloan National Conservation Area. A relatively relaxed 4.5 mile trail will take you past over 300 individual petroglyphs left by native peoples hundreds of years ago. Plus, accessing the trail is completely free. 
Badlands Loop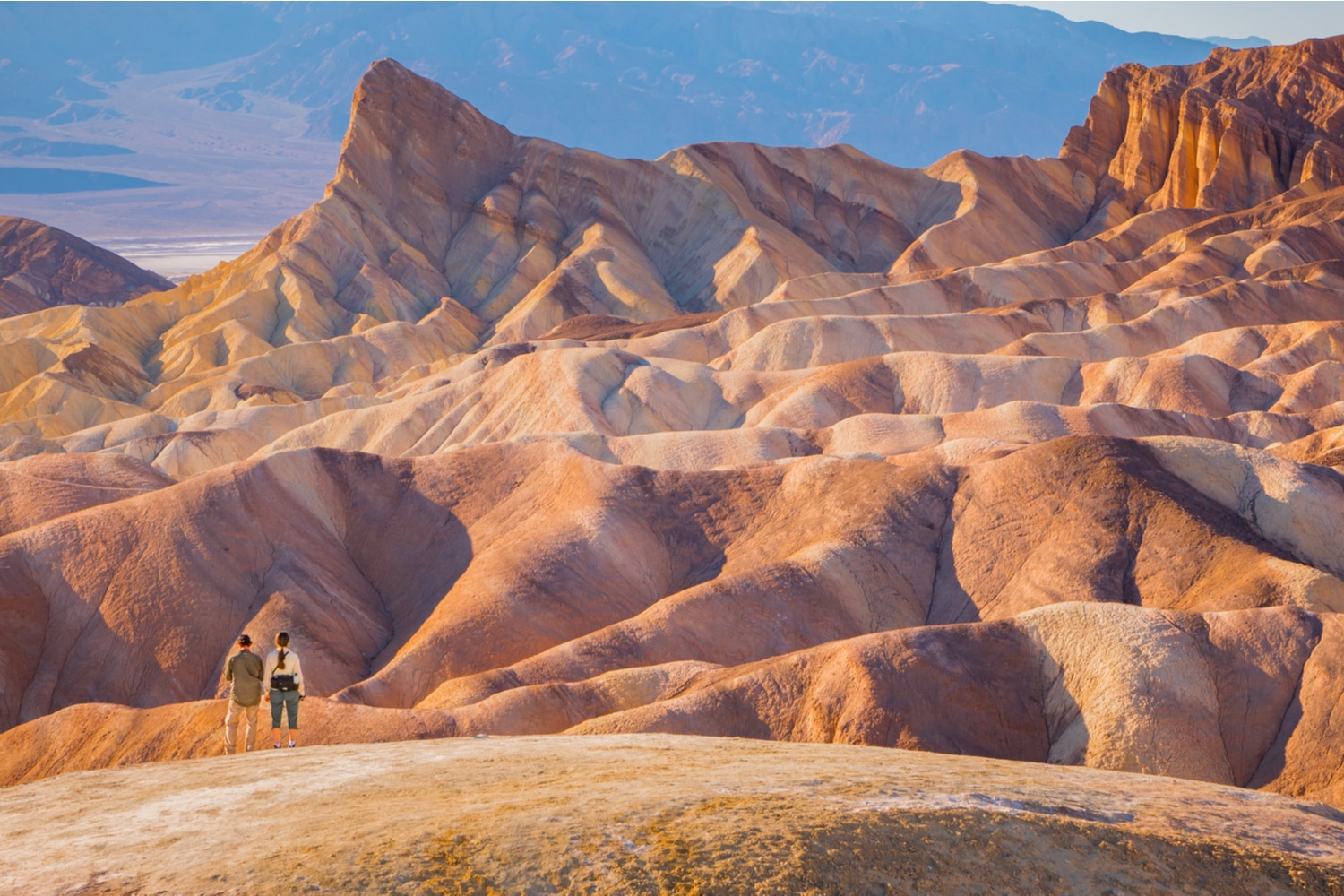 Death Valley is famous for its insane summer temperatures, but visiting at the right time will give you the chance to enjoy some of the National Park's beautiful and dramatic landscapes. One of the best hikes near Las Vegas is the Badlands Loop, featuring petrified sand hills and striking ridges that's like a natural, swirling maze carved into the earth. You don't want to visit or live in Las Vegas without visiting this area that's unlike anywhere else on earth.
Looking for cannabis products for hikers and people living an active lifestyle? Browse our menu of cannabis in Las Vegas for the perfect brands and strains to inspire your next adventure.