Ranking The Top 5 Dispensaries in Las Vegas
Nevada residents and visitors are fortunate enough to have plenty of choices when it comes to cannabis dispensaries in Las Vegas. But with all these choices comes a challenge— how do you know which dispensaries are worth visiting?
At Green, we're proud to be a part of a community and network of top-quality dispensaries in Las Vegas, and we want to help you make the best choice for your unique needs. Here are the top 5 dispensaries in Las Vegas.
5. Reef Dispensaries
With six different locations in Nevada and Arizona, Reef Dispensaries have made a serious name for themselves as one of the best dispensaries in Las Vegas. Featuring two locations, one on the strip and one in North Las Vegas, Reef has been featured in dozens of mainstream publications and has helped pave the way for legal cannabis in the city and the state of Nevada.
They pride themselves on a wide selection of quality cannabis products, serving a range of price points from premium quality products to more affordable options to get you started. They also offer excellent customer service and curated support from skilled budtenders who can help you find what you're looking for in a cannabis experience.
4. Essence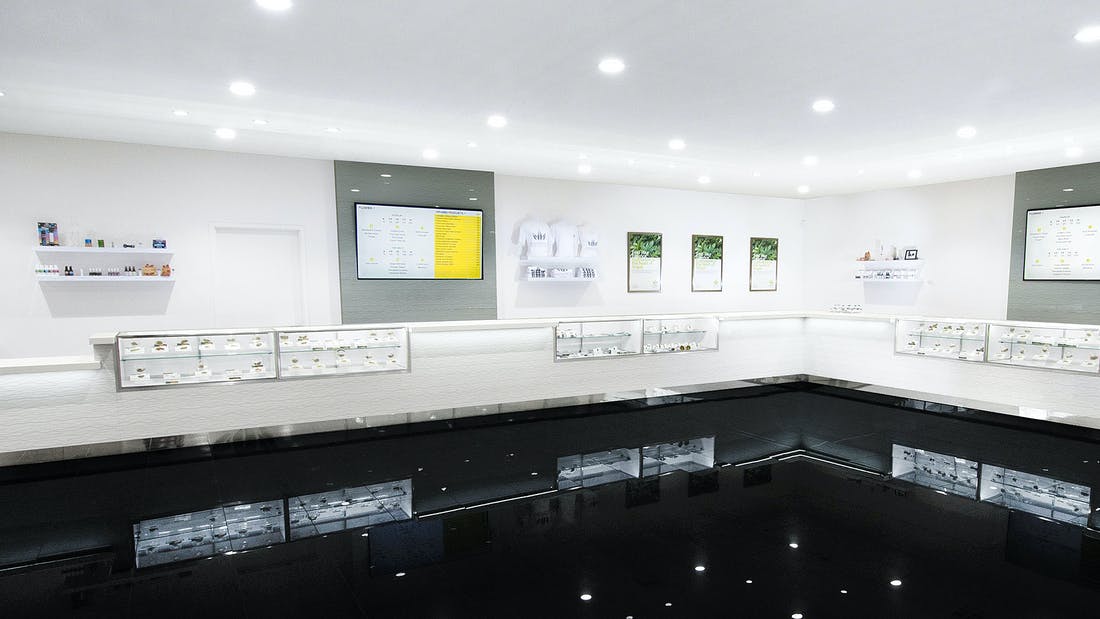 If you're looking for an upscale, high-end experience out of your cannabis dispensary visit, you can't go wrong with Essence— one of the better dispensaries in Las Vegas.
Walking into any of their three Las Vegas locations (they also have a spot in Henderson, NV) will have you feeling like you've wandered into a high-end boutique. Marble countertops and modern decor all add up to a fantastic experience that's a reminder of just how far the world of cannabis has come.
3. Planet 13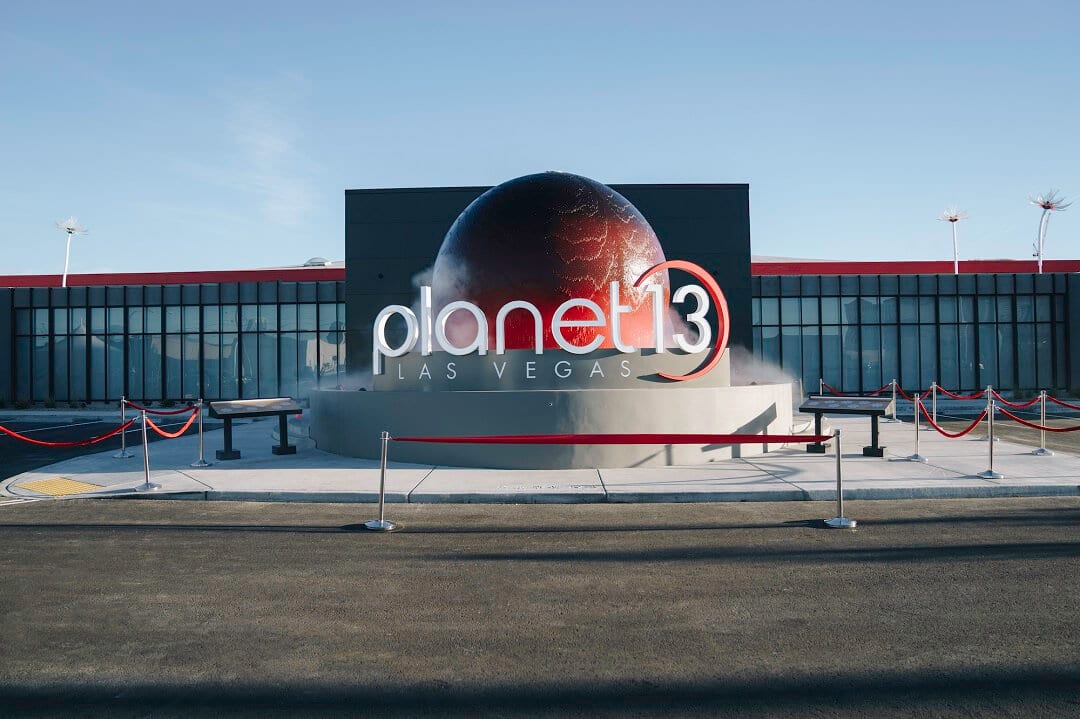 Probably one of the most famous and recognizable dispensaries in Las Vegas, the first thing you'll notice about Planet 13 is its size— it's massive. Featuring an onsite entertainment complex, Planet 13 is probably the most 'Vegas' of all Las Vegas cannabis dispensaries. In fact, it wouldn't be surprising for passing tourists to mistake it for some huge club or event center. 
That said, Planet 13 backs up their size with quality products, great features like curbside pickup and delivery, and late-night hours that extend to 1 am on weekdays and 3 am from Thursday—Saturday.
2. The Source
Focused on medicinal cannabis products and whole-body wellness in addition to recreational products, The Source is an excellent cannabis dispensary in Las Vegas. Their mission is to help address the unique needs of every patient with medical cannabis that helps you find relief.
Their selection of vapes, edibles, flowers, and concentrates may not be huge, but it features some of the most trusted and respected brands in the cannabis market. That said, you don't need a medical card to visit or shop— anyone 21+ is welcome to purchase from The Source.
1. Green Cannabis Co.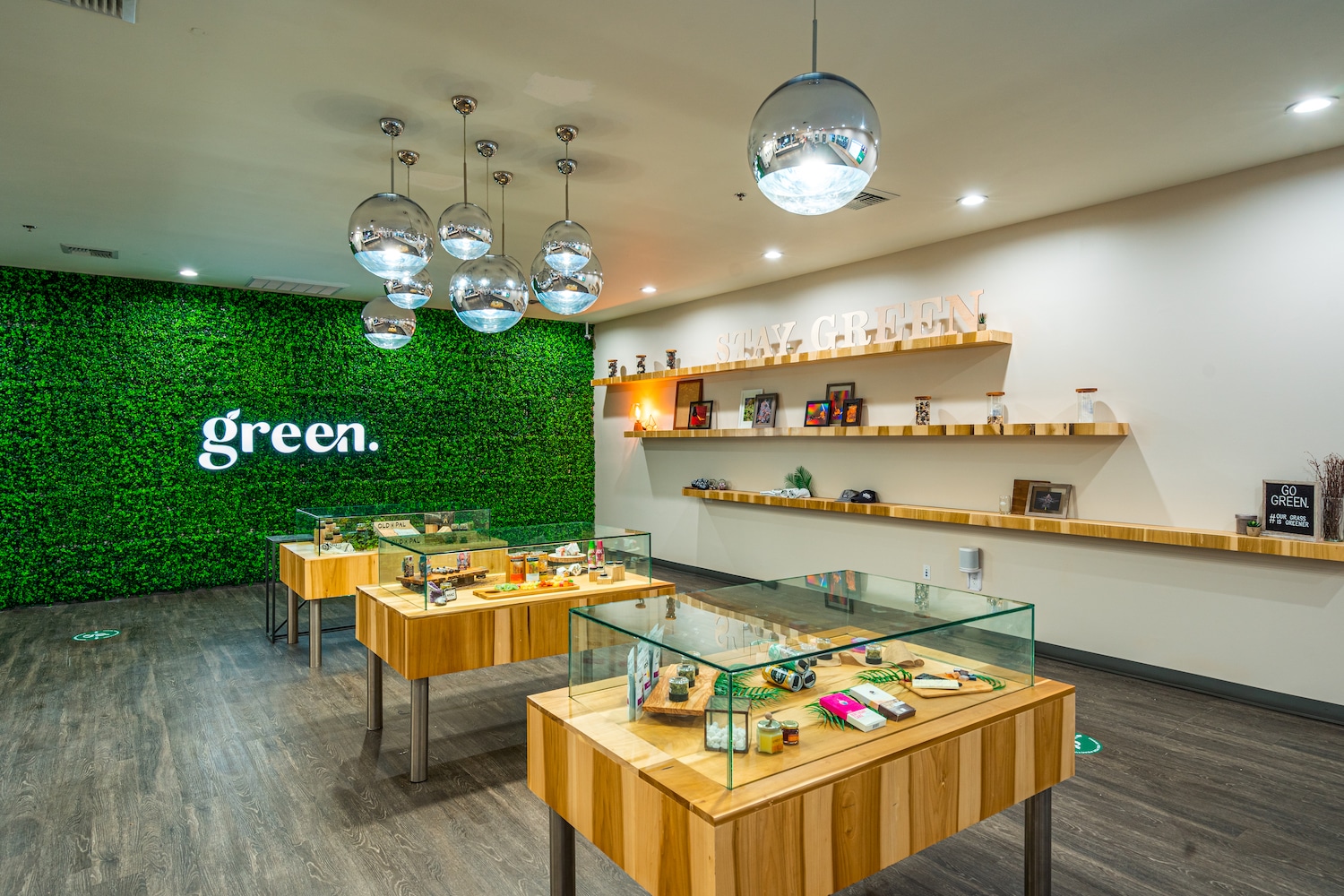 At Green, we've strived from day one to redefine the retail experience for cannabis in Las Vegas. Our priority has always been to prioritize the needs of our customers— quality cannabis products at prices that are reasonable and as accessible as possible. Meanwhile, we're committed to only working with cannabis brands that believe in natural and sustainable growing and production practices.
This mission, combined with convenient services like curbside pickup, at-home delivery, and an experienced team of budtenders, make Green one of the best-trusted cannabis dispensaries in Las Vegas. We're proud to offer a curated experience built on education and discovery to help cannabis users of all backgrounds and experience levels find the perfect products for their wellness, health, and personal enjoyment.
Want to learn more about cannabis products at Green? Visit our menu today or come to the store to experience one of the best dispensaries in Las Vegas for yourself.