Meet Melting Point Extracts (MPX), One of Our Favorite Brand Partners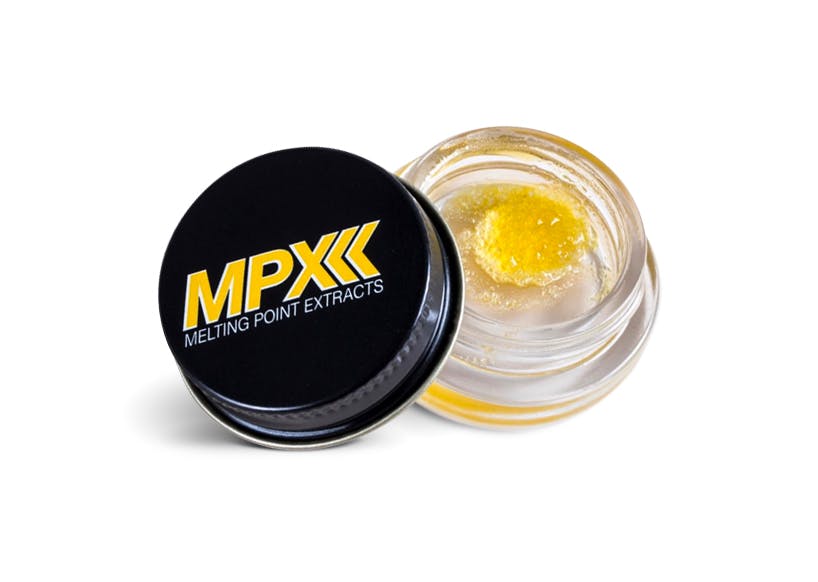 At Green, we love our cannabis brands in Nevada. The brands we partner with are what help make our recreational dispensary in Las Vegas great, which is why we want to share more details about some of our favorite partners and what they have to offer our customers.
One of our favorite cannabis brands available in Nevada is Melting Point Extracts, also known as MPX. You can find their flowers and concentrates at Green— and you can find out more about them in today's post that's all about this amazing brand.
MPX:The Basics
MPX was first founded back in 2015 with a single mission: to provide their customers with the best possible cannabis experience. From that point forward, they have been committed to quality at every stage of their process— from growing their own cannabis plants and partnering with ethical, quality growing partners to having a carefully detailed process for creating concentrates and extracts. 
Since their founding, they've been awarded with a range of industry accolades: the High Times Best THC Cartridges of 2018 honor, one of Leafly's Favorite Cannabis Brands of 2018, and winner of the High Times 2019 Cannabis Cup in the Indica category.

What Makes MPX Special
MPX is dedicated to providing cannabis consumers in Nevada, Arizona, and Maryland with the cleanest and most premium cannabis concentrates available. As an award-winning industry leader in the field of concentrates, their meticulous process features a delicate approach to growing, harvesting, and processing cannabis to create truly clean products and customer experiences.
The team at MPX likes to consider themselves consumers and patients first, and they recognize that not all cannabis is the same. They don't settle for anything less than the best, and they truly believe that their customers shouldn't have to, either.
One of the ways they commit to this belief is through the creation of live resin, which involves freezing cannabis products before extraction in order to preserve the terpene profiles, aromas, and other benefits.

MPX Products at Green
At Green, we carry two groups of Melting Point Extract cannabis products in Las Vegas— concentrates and flowers.
Concentrates
Our lineup of cannabis concentrates from MPX features a potent series of products that our customers love. The least potent begins with Red Rock Dream Live Resin, which features 40.38% THC. Then we move to Guavalato Cured Resin (67.1% THC), Sourdawg Cured Resin (69.75% THC) and finally our most potent MPX product, Mixtape Cured Resin at 72.27% THC.
Each concentrate offers a rich, full-bodied experience that begins with MPX's commitment to quality and ends with customers who can't get enough.
Flowers
Because MPX grows and sources some of the highest quality cannabis around, you don't have to wait until its been extracted into a concentrate to enjoy its quality. We carry three different flowers from MPX here at Green, each with its own unique profile and benefits.
Lava Cake is an Indica-strain cannabis flower that's THC dominant with a 21.1% THC presence. It features myrcene, caryophyllene, and ocimene terpenes, and is great for relaxation, positive feelings, and pain relief.
Wedding Cake is a Sativa strain featuring 23.7% THC and 0.07% CBD, with limonene, caryophyllene, and linalool terpenes and a creative, focused, and energetic high.
Finally, Ice Cream Cake combines the best of both worlds as a hybrid flower that features 23.2% THC, caryophyllene, linalool, and limonene terpenes and a high that's both calm and relaxed while also providing an energetic boost.
Ready to shop MPX products at Green? You can find them and dozens of other great cannabis brands at our online menu for ordering cannabis in Las Vegas.