Meet Binske: One of Our Favorite Las Vegas Cannabis Brands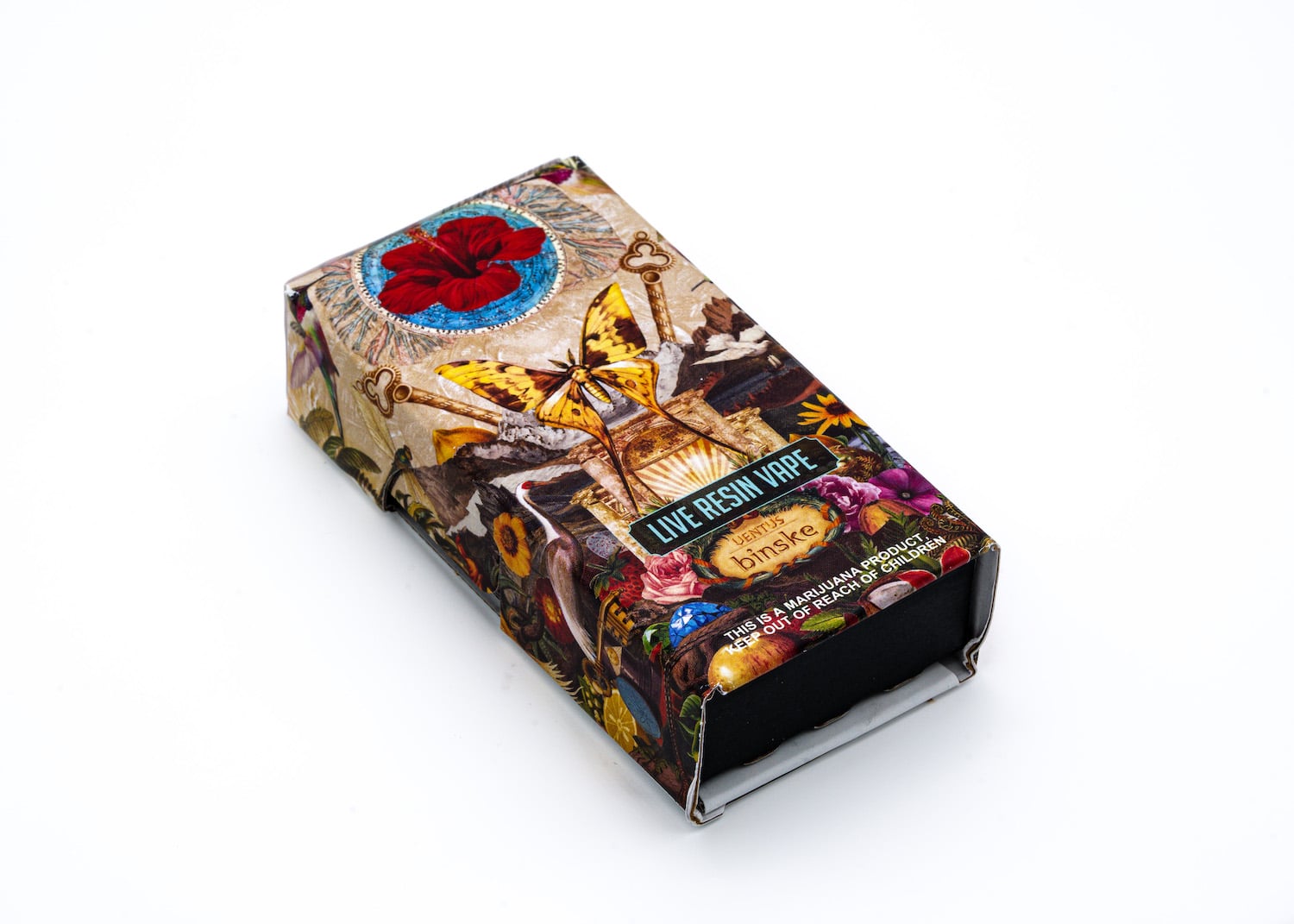 Occasionally, our team at Green likes to highlight some of the amazing and innovative cannabis brands that line our store shelves. One of those brands is Binske, and we're particularly proud to share a little bit about what makes them special because they're our neighbors— based right here as one of the premier Las Vegas cannabis brands.
The Binske Basics
Binske is a much-loved brand in the cannabis space thanks to their innovative products, unique style, and dedication to quality. In fact, Leafly (the most popular cannabis website on the planet) gave Binske its Brand of the Year Award to recognize its incredible contributions to the industry. 
We love Binske for all of those reasons, but we also love that they're a home-grown local Las Vegas cannabis brand that continues to transform the world of cannabis from right here in our hometown. Founded right here in Nevada, Binske's focus on sustainable methods and partnerships with artisan farms around the globe are inspiring and important.
Binske has a knack for combining traditional, recognizable cannabis products with concoctions that are so unique that you can't find anything like them from any other brand. Their blend of high-end quality and value make them the perfect fit for Green NV, and we're proud to carry a large range of their products on our shelves for in-store purchase or online delivery/curbside pickup.
What Makes Binske Different
Truly great cannabis brands don't just focus on the quality of the product— although that's obviously very important for us and our customers. Truly great brands also focus on how a cannabis product ends up at its final destination in a user's hands. 
For Binske, this process is at the center of their brand ethos and focus. Their website states their core mission as being "to make the best-tasting and highest quality cannabis products anywhere." How do they do it?
They start with the absolute best ingredients, curated from artisan farms all over the globe. This allows them to identify and source only the best products, harvested in the best climates for success to ensure maximum freshness and potency. Binske works with suppliers on six different continents, and it shows in the incredible quality of every one of their products.
Binske Products at Green
Want to try Binske products for yourself? We feature a wide selection of Binske cannabis products at Green.
If you're looking for a convenient way to get a quick hit, check out the Binske pre-rolls available in Dosi Woah or Zweet Insanity.
We also carry three great vapes from Binske, including the Hoover Dam Haze resin cart, Hoover Dam Haze liver resin disposable, and a Tangerine live resin cart.
Finally, Binske's award-winning cannabis concentrates are also available at Green in four fabulous varieties: Banana Kush, Banana OG, Chardonnay, and Guava Haze.
Here's to a long partnership between Binske and Green, so that we can keep bringing their world-class quality cannabis products to our customers in and around Las Vegas.
Visit Binske's website to learn more.